Description
Higher Cylindrical goggles are designed to perform in any condition. This goggle style combines a frameless look, the world's best snow optics technology by Carl Zeiss, and premium magnetic interchangeable MI3 frames. Cylindrical lenses maximize your field of view and ensure your vision is crisp.
Goggle Specs:
Cylindrical lenses maximize the field of view

Frames feature MI3 magnetic interchangeable lens technology for easy lens swapping when conditions change

Triple-layer face foam conforms to your face for maximum comfort

ZEISS Lens Technology, includes:

Mirrored All Conditions Highlight (sunny) Lens

Non-Mirrored Sonar Technology Lowlight (storm) Lens

Face Size: Medium/Large

Strap: No-slip silicon

ZEISS Anti-Fog Technology

TGR Evo case, goggle bags and wipes included

Designed to fit comfortably over prescription eyewear
Payment & Security
Your payment information is processed securely. We do not store credit card details nor have access to your credit card information.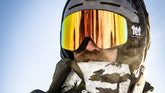 Athlete Tested
TGR Optics Global Athletes beat the crap out of their goggles day in and day out so we can make the best performing product for you.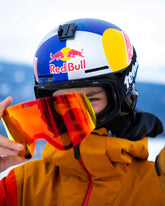 Quick Swap Mag Lenses
So quick. So easy. Innovative interchangeable magnetic tech = quick, seamless lens changes on the lift or trail.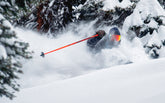 Ready for Any Condition
All TGR Goggles include both a highlight and lowlight lens. You're ready for whatever condiitions Mother Nature throws your way.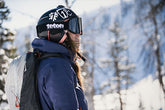 Cylindrical ZEISS Quality
Cylindrical lenses are the most optically correct with minimal distortion & widest field of view.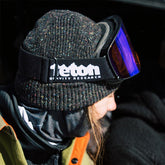 Anti-Slip Strap
From yard sales to huge airs, our straps stay put and fit all major helmet brands.
Backed by over 170 years of optical DNA, you won't find a higher performing lens than ZEISS. TGR Goggles come with a Mirrored Highlight lens for bluebird days and a Sonar Lowlight lens for storm days.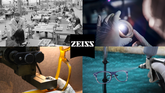 Anti-Fog Technology plus Ri-Pel™ hydrophobic & oleophobic technology makes lens cleaning easier. The water repellent and anti-smudge coating keeps your vision crystal clear.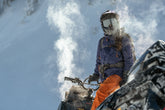 Frames feature MI3 magnetic interchangeable lens technology for easy lens swapping when conditions change - without even taking the goggles off your face!!!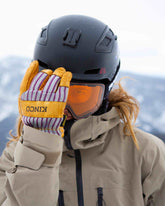 Protect your TGR Optics Goggles with this bomber storage case.